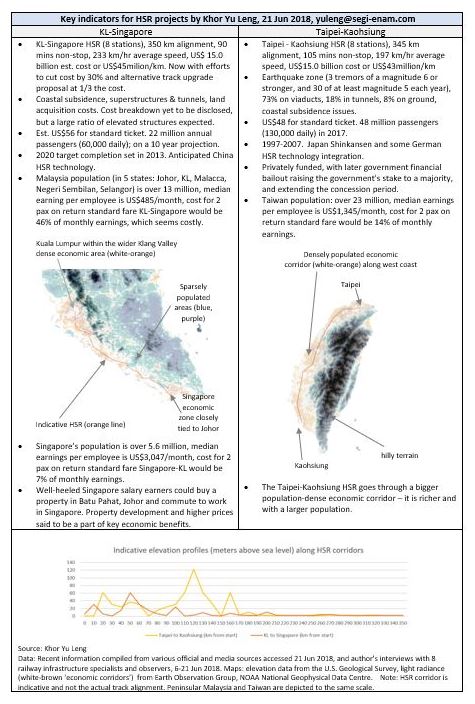 2 July 2018 in Commentary for Channel News Asia, here (screenshot below).

Political economist Khor Yu Leng takes a look at the economics of the HSR between Singapore and Malaysia and how it compares to other notable high-speed rail networks in Asia.
And check out our key data summary points here (image on right).