#KhorReports mapping data and commentary is featured in The Straits Times. In Shannon Teoh's report:
...68 per cent of Malaysians are now using mobile broadband, a massive jump from 14 per cent in 2013.... Nowhere is this more apparent than in Johor, according to political economist Khor Yu Leng. "The digital reach is potentially complete across the entire state, with the exception of the forest zones. This affordable access to digital social media is unprecedented, especially in rural Peninsular Malaysia, along the coastal belts and in Johor," she told The Straits Times... This puts previously impenetrable areas, such as Felda settlements, in play....
Please click here to access the article (subscription may be required).
#SocialMedia #WhatsApp #DataScience #Data #GE13 #PRU14 #Malaysia #Johor #PoliticalEconomy #Felda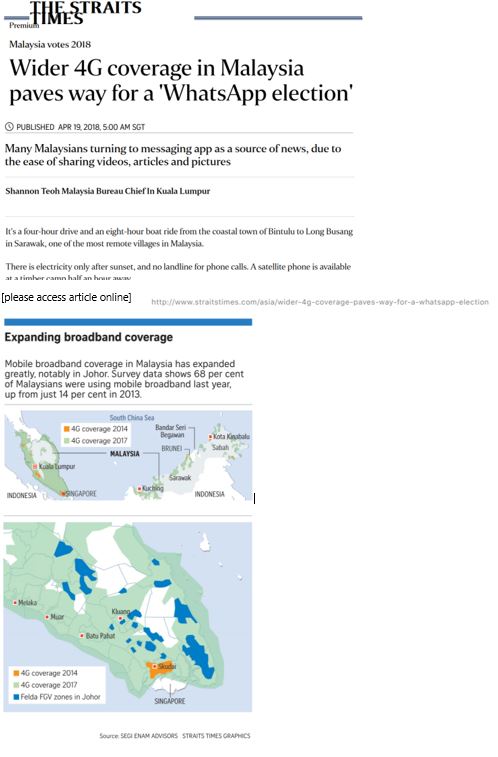 Khor Reports map data & analytics
Featured in The Straits Times, Singapore, 19 Apr 2018.